We're a full-service graphic design agency established in 1997
For 20 years we've specialised in creating relevant branding and communications for our clients, and we're privileged to have had the opportunity to work with some the country's best-known companies.
Our services
We're accustomed to overseeing projects from start to finish – and all the bits in between!
We work alongside multinational corporations, supplementing their in-house departments on specific projects. We also work with NGOs and smaller companies, partnering with them to help them grow their brand.
Our Approach
We work with our clients to deliver a wide variety of high-value communication projects, usually targeted at their employees and stakeholders and including most things from ambient graphics through to integrated reports, campaign collateral, exhibitions and internal publications.
We value working with clients who are honest and straightforward, and we take pride in our work – throwing our hearts into problem-solving so that you get the very best of our creativity and our time.
About Andrew Ballantine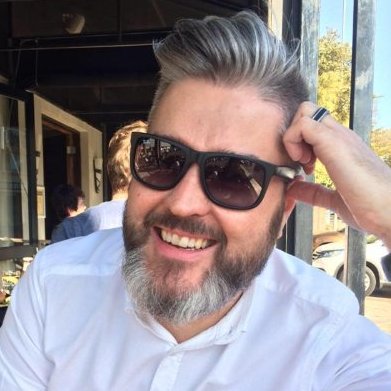 When I look back on my childhood, I recall having an inordinately deep interest in logos. I was fascinated by how, where and why they were reproduced, and the unique shapes, lettering and colours that made them what they were.
Today, I love the process of bringing a brand to life. With an eye for detail and an obsessive approach to execution, I can deliver projects that are on-brand with a minimum of expensive delays and reworks.
Running a lean operation has meant that I've needed to fulfil many roles – estimator, designer, finished artist, client partner, production manager, delivery boy. While I can't claim to have mastered all of these, having done them means I have an understanding of what makes branding projects tick, and what I enjoy most about them:
– designing solutions to complex client and brand requirements
– co-ordinating decentralised teams/suppliers for a common goal
– directing outputs to ensure high-quality, on-brand results
– liaising with clients
– sharing in the pride of a job well done.
If you think I can help out with your next branding project don't hesitate to get in touch. Alternatively, we can just chat about Porsches.
I specialise in branding project scoping and costing, production management, creative direction, client and supplier liaison, identity design, and collateral design.
Clients